About Kaisar
The Community Pharmacy of Choice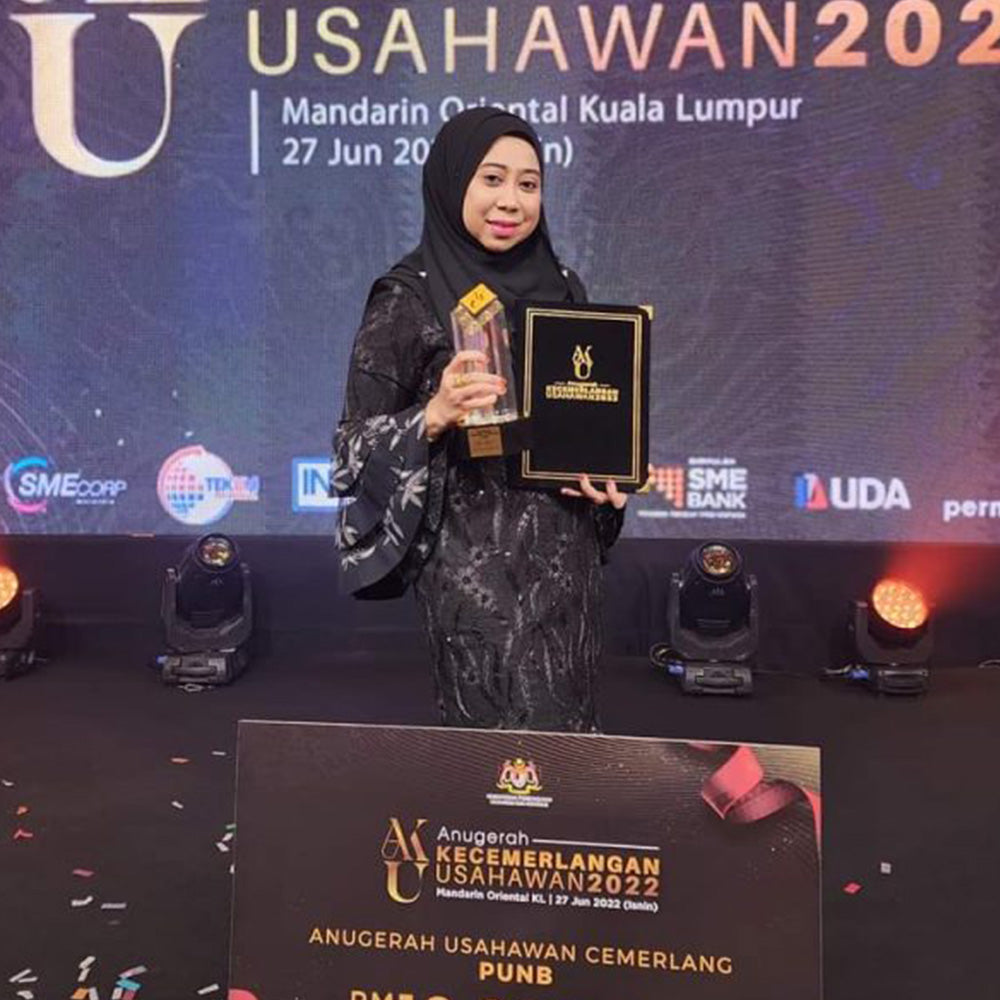 Meet Our Inspirational Founder: Nor Hazalina Ibrahim - Empowering Health, One Pharmacy at a Time
In public service (2010-2013) as Assistant Director, National Pharmaceutical Regulatory Agency (NPRA-Ministry of Health) and at the end of 2013, a visionary pharmacist by the name of Hazalina embarked on a journey that would transform the landscape of healthcare accessibility and community wellbeing. With a passion for pharmaceutical care and an unwavering commitment to making a positive impact, Hazalina opened the doors of her first pharmacy shop, marking the humble beginnings of a remarkable entrepreneurial venture.

From those modest origins, Hazalina's dedication, expertise, and unwavering pursuit of excellence have propelled her to become a driving force in the world of pharmacy. With an unrelenting focus on delivering quality care and services to her community, she has successfully expanded her footprint, now owning an impressive network of 27 pharmacy shops.

It's no surprise that Hazalina's passion for healthcare stems from a lineage of business acumen and ambition. As the daughter of a successful businesswoman, she learned early on the value of hard work, innovation, and the importance of fostering strong connections within the community.

Further adding to her legacy of achievement, Hazalina is the proud sister of the accomplished businessman Dato' Seri Norazam Shah. With her innate leadership qualities and commitment to excellence, she stands as a shining example of dedication, resilience, and the potential to drive positive change.



Through her journey, Hazalina has demonstrated that a steadfast vision, combined with a heart for service, can create ripples of transformation that touch countless lives. Her story is a testament to the power of determination, and her impact continues to inspire us all.

As we celebrate Hazalina's remarkable accomplishments, we invite you to explore the world of healthcare and community empowerment that she has helped to shape. Join us in honoring the journey of a female pharmacist who turned a single shop into a symbol of hope, health, and wellbeing for all.
The Trusted Name in Retail Pharmacy
Kaisar Pharmacy stands as a reputable figure in the retail pharmacy sector, renowned for its commitment to ensuring accessible, cost-effective, and top-notch healthcare goods and services. With a strong focus on customer contentment and welfare, we've earned the trust of the community by consistently surpassing expectations. Our ultimate goal is to create a favorable influence on the health and overall well-being of our patrons while serving their needs.
Our Vision

Guided by our core values, we aspire to offer Excellence in Service, a deep Commitment to Community, a Passion for Helping Individuals, Ensuring Universal Access to Healthcare, all rooted in the Principles of Islamic Health.

Our Mission

At Kaisar pharmacy, our mission is to stand as a Pillar of Community Health, Elevating Ourselves as a Premier Malaysian Pharmacy. We are dedicated to Providing Authentic Products, Fostering Customer Loyalty through Rewards, and Pioneering Innovative Services that Empower Health and Wellness.

Our Promise

We are dedicated to Nurturing Community Bonds, Delivering Value through Affordable Pricing, Providing Exceptional Service & Consultation, Ensuring Uncompromised Quality with Genuine Products, and Evolving to Fulfill the Ever-Changing Needs of Our customers.
Testimonials
Layanan ramah..

"Layanan staff yang ramah, servis yang efficient, saya suka sangat beli barang di Kaisar Farmasi, apa yang saya cari semua ada di sini!"

- Qistina, Selangor, Teacher

Penerangan jelas..

"Ahli farmasi di Kaisar Farmasi Puncak Jalil memberikan penerangan yang jelas dan lengkap mengenai ubat-ubatan yang diambil. Ini sangat memudahkan saya untuk mengambil ubat di rumah."

- Wan, Seri Kembangan, Mechanic

Pelbagai jenis ubat..

"Tak sangka, barangan yang saya cari diserata tempat dijual di kaisar farmasi, pelbagai jenis ubat-ubatan, suplement dan barangan dijual di kaisar farmasi! Kaisar Farmasi memang terbaik! Minta banyakkan lagi di serata Malaysia!!"

- Fitri, Shah Alam, Policeman
Beyond the Boundaries of Retail Pharmacy
"Our pledge extends to serving, enlightening, and empowering individuals—our valued customers—to take better care of themselves."
GREAT SERVICES

Free 1-to-1 consultation & tests by pharmacists

AFFORDABLE PRICE

Consistent pricing & great deals all year round

QUALITY PRODUCTS

Partners with reliable & trusted brands

100% GENUINE

We validate to ensure our products are authentic
Follow us
Get the latest updates about events & offers from Kaisar Pharmacy