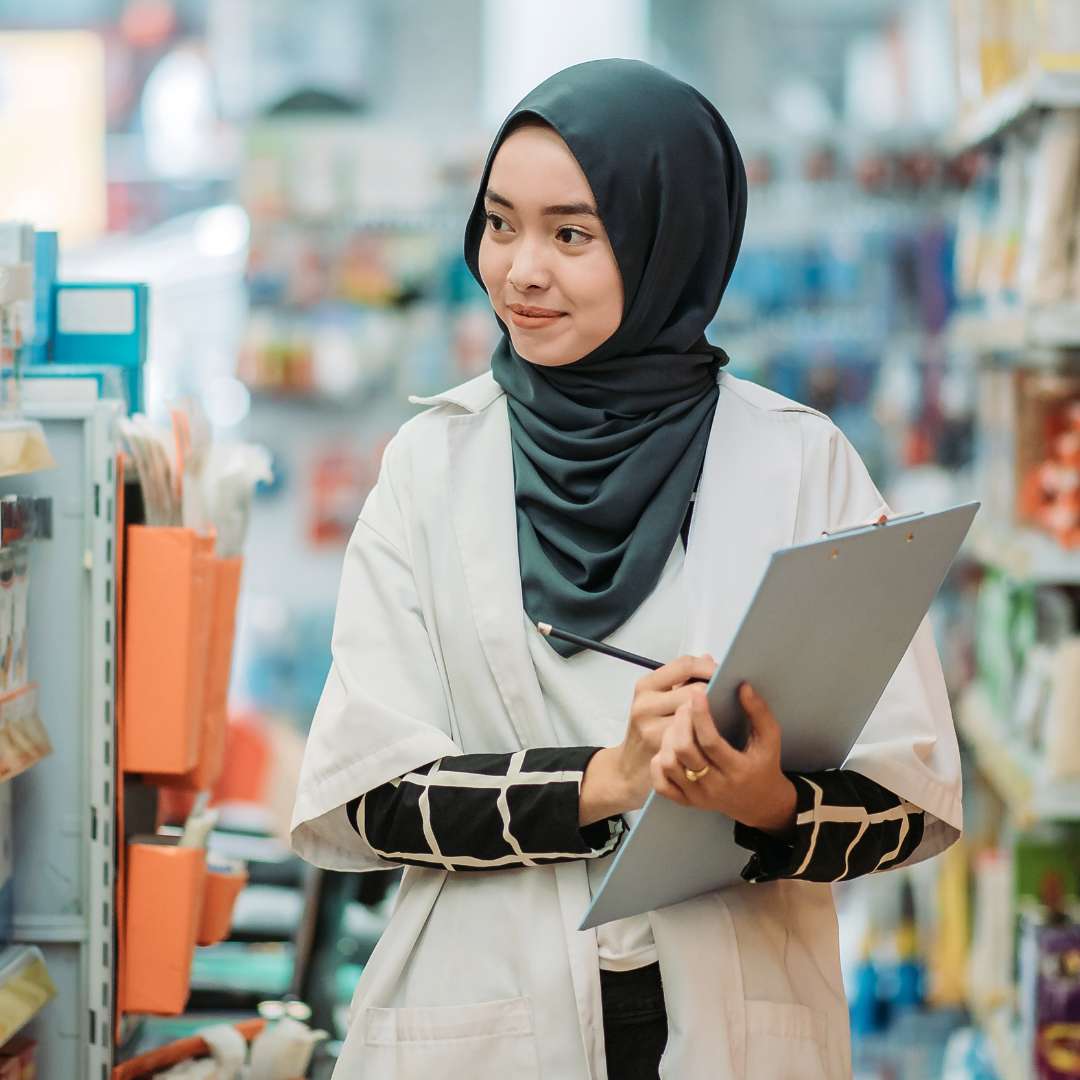 What Makes Us Different?
At Kaisar Pharmacy, we have a strong belief that by working towards the greater good, we pave the way for brighter futures. Our relentless commitment to making a positive impact in people's lives is evident in everything we do on a daily basis. Our primary goal is to create an atmosphere that fosters growth and fulfillment, allowing our team members to thrive in both their professional and personal spheres.

As Kaisarians, we pride ourselves on being a dynamic and spirited group, always ready to collaborate and adapt. We embrace the spirit of teamwork and bring an element of fun to our endeavors.
Competitive Compensation Package

Group Medical Benefits

Regular On-The-Job Training

Career Development Opportunity
Working At Kaisar...
Pengalaman berharga..

"Saya sudah bekerja selama hampir 4 tahun bersama Kaisar Farmasi. Kaisar Farmasi memang the best, banyak sangat ilmu yang saya dapat di sini. Terlalu berharga pengalaman yang saya dapat di sini yang pastinya tak akan dapat di mana-mana. Thank you my bos dan pihak pengurusan Kaisar Farmasi. Let's grow together! Come and join our team!"

- Nur Liyana binti Ibrahim, Branch Manager

Career development..

"A company that is well established, prioritizes staffs' well being and a great place for career development. They've got plenty of staffs perks. What are you waiting for? Join us now to embark on an unforgettable journey."

- Janice Davina A/P Pannir Selvam, Branch Manager

Grow professionally..

"If you want to grow professionally, Kaisar Pharmacy is the right place for you! Thank you Kaisar Pharmacy!"

- Natrah Abd Rahman, Branch Manager

Continuous knowledge..

"I join this company with zero knowledge about retail world. Kaisar Farmasi has thought & mold me till I can now manage a branch, staff & customers independently. Nevertheless the company still provide us continuous knowledge & platform to grow. Come join Kaisar team for a brighter future."

- Raynuga Ramachenran, Branch Manager

Career Growth

"A perfect company for career growth and development."

- Siti Hajar binti Ahmad Kamal, Nutritionist
Positions Available
Operation Positions

Retail Area Manager
Pharmacist Cum Branch Manager
Nutritionist
Pharmacy Assistant
Warehouse Assistant
Sales Admin - Purchasing
Sales Admin - Online Sales
Driver
Technician
Office Positions

Human Resource Manager
Account / Finance Manager
Marketing Manager
Account / Finance Assistant Manager
Human Resource Assistant Manager
Account / Finance Senior Executive
Human Resource Senior Executive
Account / Finance Executive
Human Resource Executive
Account / Finance Assistant
Human Resource Assistant
Account / Finance Assistant
Marketing Executive